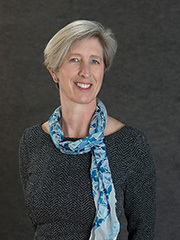 M.E. Malone joined the Betsy Lehman Center in 2014. She works with state agencies, the provider community, consumers and other stakeholders to research and develop policy approaches to ensuring that patients in Massachusetts receive high-quality, safe care in all settings. Together with the executive director, she sets strategic goals and priorities to advance the Center's vital public health mission.
Prior to joining the Betsy Lehman Center, she spent 25 years as a news journalist, including more than 10 as a staff reporter and assistant editor at the Boston Globe. She was a researcher for the newspaper's investigative unit, the Spotlight Team, and a daily beat reporter covering government affairs at Boston City Hall and the Massachusetts State House.
In 2014, M.E. earned a master's degree in public health from Tufts University's School of Medicine and a master's in science from the Friedman School of Nutrition Science and Policy at Tufts. She also holds a B.A. in English from Boston College.