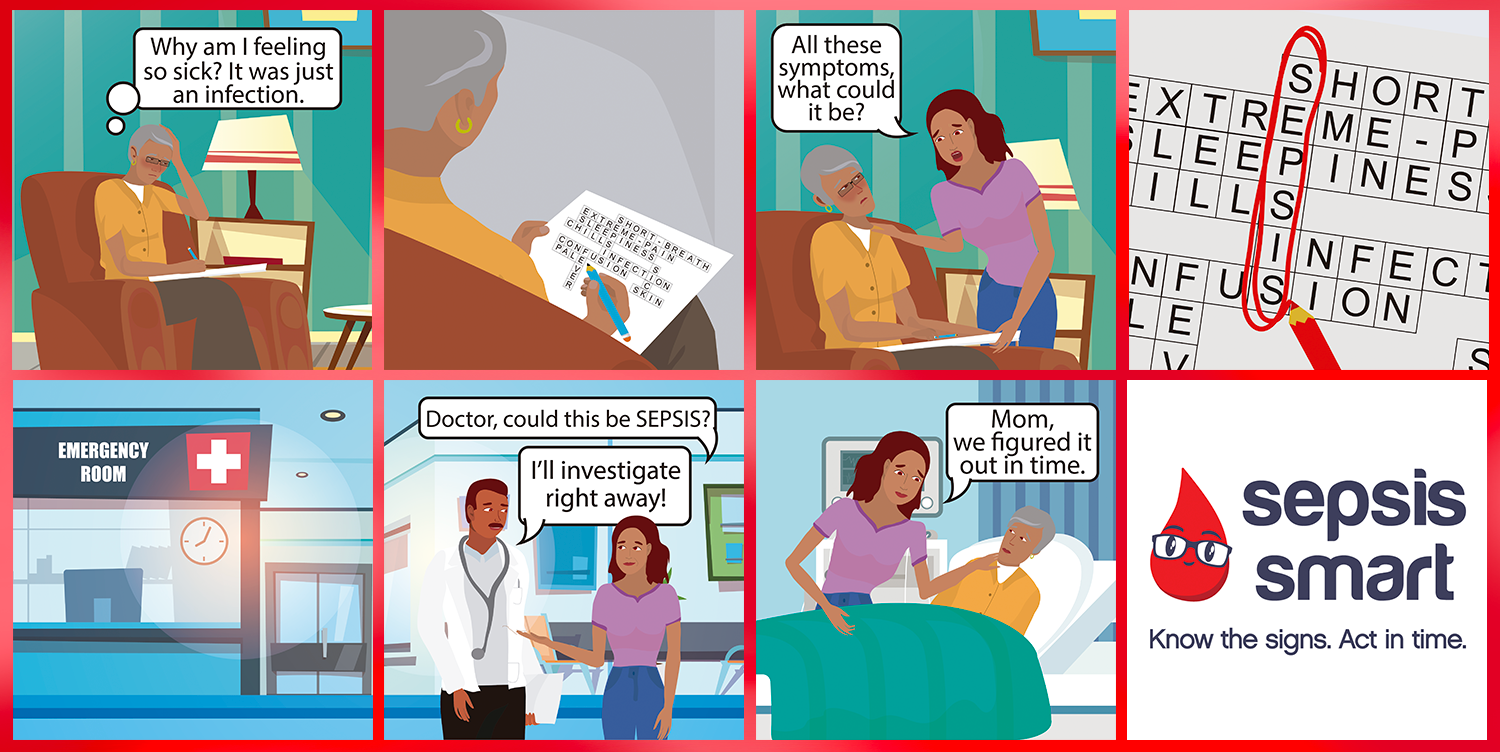 Sepsis takes a life every two minutes in the US and is a leading cause of death in Massachusetts, affecting more than 40,000 residents every year. Yet more than a third of adults have never heard of it.
'Sepsis Smart' aims to raise awareness of sepsis through social media and events with local partners across the state. With oversight from the Betsy Lehman Center on behalf of the public-private Massachusetts Sepsis Consortium partnership, the campaign arms people with critical information about sepsis using cartoons and accessible language. Its mascot is a blood drop aptly named "Sepsi," who encourages audiences to heed the tagline, Know the Signs, Act in Time since sepsis is treatable when caught early.
Help us spread the word!